Kozaemon Junmai Ginjo #20 Mino Mizunami Rice
Junmai Ginjo made of locally grown rice!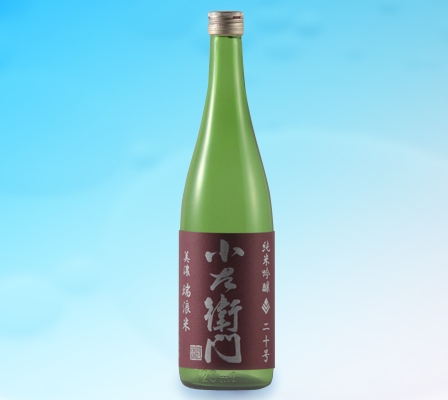 Locally-brewed sake was originally made of locally-produced rice. Returning to the basics, NAKASHIMA SAKE BREWING has been dedicated to reviving a precious species of rice – Mino Mizunami Rice - in cooperation with local farmers. After several years of growing rice in a traditional way, NAKASHIMA SAKE BREWING has successfully achieved a well-balanced taste. It is characterized by clean acidity, which makes a good match with various dishes ranging from yakitori (grilled chicken skewers) to French cuisine. This product has received high praise overseas. It is shipped at the best time, as it matures over time. You can enjoy it both chilled and warmed.
Manufacturer
NAKASHIMA SAKE BREWING CO., LTD.
URL
http://www.kozaemon.jp/english
E-mail
Product Information
Volume: 1800/720 mL
Materials: Rice, rice malt, and water
Alcohol content: 16.5%
Nihonshudo (Sake Meter Value): +6
Percentage of rice milling: 50%
Expiration date: When refrigerated and unopened, one year from the production date

Comment
- Drink immediately after opening (within 20 days in a refrigerator).
- Store away from direct sunlight and hot/humid conditions.

FOD005403