Stewpot DANRAN
This magical stewpot brings out the best taste of ingredients.
You may put the pot on a wood stove.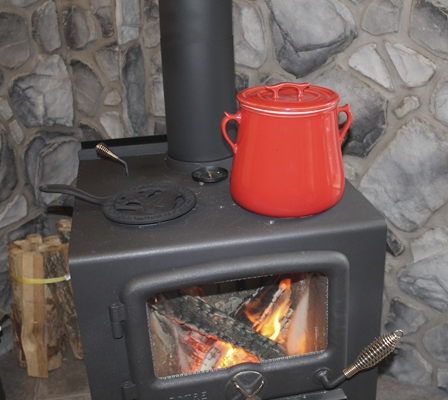 This stewpot made of Takada clay features a high far-infrared ray effect. It also provides excellent water purification, which makes tap water milder. This pot can be used to cook stew as well as boil water for tea and coffee. Imagine the scene of simmering stew in this pot on a wood stove. It gives you warm feelings and delicious stew!
Manufacturer
Marushige Touki
URL
http://www.marushigetouki.co.jp/
E-mail
Product Information
Material: pottery
Size: diameter 18 cm x H 23.5 cm
Color: red

Comment
Since ancient times, good quality clay has been mined from the Takada area in Tajimi City, Gifu. Pots made of Takada clay have an exceptional far-infrared ray effect.
CER003002