Isokawa Oil Blotting Paper
Smooth feel and guaranteed absorbability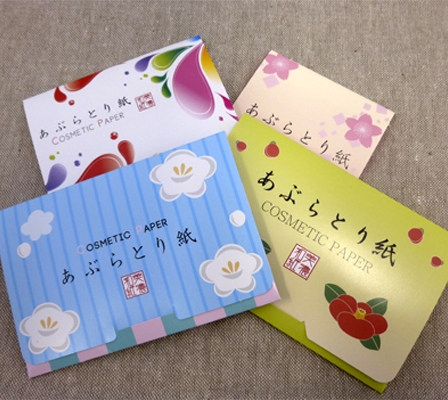 Isokawa has successfully achieved improved oil absorbability and a smooth feel by applying a special smoothing technique to ultra-thin paper made of natural materials. Since the time when we made Japanese paper by hand, we have accumulated a deep knowledge of various natural fibers, paper-making skills, and paper-processing techniques. All these assets contribute to creating this oil blotting paper with softer and smoother feel. With the Book format, you can detach sheets like a memo pad. The pop-up format is convenient for taking out single sheets like a tissue box. A desktop format is also available. We can create original packaging upon request.
Manufacturer
Isokawa Paper Mill Co. Ltd.
URL
E-mail
Product Information
Material: pulp 100%
Comment
- We can respond to requests to create original packaging, cutting into small pieces, offering sheets of uncut or rolled paper, and more.
- In addition to 100% pulp products, high-grade hemp-mixed paper is also available.

JPW008802