ALТY Face Wash Brush
Wash your face with a soft and tire-tip finish of craftsmanship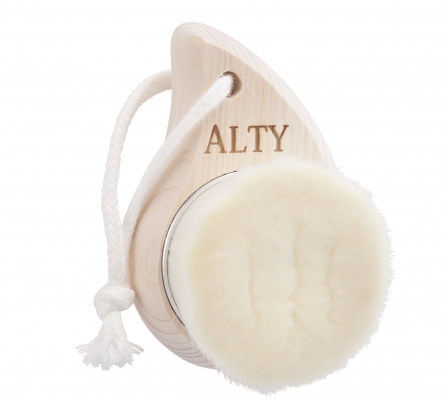 50 micron, ultra-fine luxurious hair is densely packed in this face brush. The dense hair blends in well to the skin, and it cleanses the bare skin with light strokes while gently massaging the face.
Item number
292701
Price
3800yen
Manufacturer
AKADA PAINT BRUSH., LTD.
TEL
0573-79-2541
URL
https://www.akada-brush.co.jp/
E-mail
Product Information
Material:
 Hair / Acrylic Kanegoto
 Xylem / Cypress 
 Fittings / Aluminum Fittings
Size:(mm): W75H48
Package Size:(mm): W72H115D50 
Buyers: 20s~70s, Men and Women
How to use: Check YouTube.
Comment
The denser the bristles of the brush, the higher the cleaning power. With this, the user is able to clean their face with very little force.
Additionally, the dense bristles disperses the pressure on the skin and allows for a very gentle cleansing.
Preferred export destination
countries or regions
America, China, Europe
OTH017401