Real Wood Case - iPhone5/5S
iPhone case – Japanese traditional craftwork connects you to the world.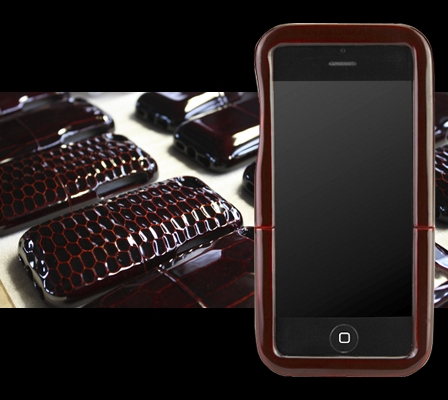 Hida Takayama has been known as a furniture-making area for many years. Using traditional techniques, this wooden iPhone case is carefully made by skilled woodcrafters called "Hida no Takumi." The materials include cherry, maple, and walnut. To maximize the beauty of the wood grain, some are finished by decorating the surface with Ichii itto carving (yew wood carving) and others are finished with "Hida Shunkei" lacquer. Both are internationally known traditional craftwork of Hida Takayama.
Price
JPY 13,300~
Manufacturer
nokutare TS Industry
URL
E-mail
Product Information
Material: natural solid wood (Japanese yew, cherry, maple, walnut)
Size: W 212 x D 148 × H 17 mm
Comment
- This case is not meant to protect your iPhone from excessive pressure and shock. TS Industry assumes no responsibility for damage to iPhones, loss of stored data, and other failures due to dropping and external impact.
- Refrain from dropping, causing impact, and applying strong force to the case to avoid breakage.
- Along with changes in climate, some stretching or cracking may occur.

Retailor: MSY Inc.
Address: 4-6-26 Takaido, Suginami-ku, Tokyo 168-0073
TEL: +81- 3-3304-8331
FAX: +81-3-3304-8338
URL: www.colors.net
E-Mail: support@colorstokyo.com

WDF004805