Hida Shunkei Lacquerware Compote
Mastered skills bring out the ultimate beauty of Hida Shunkei openwork lacquerware.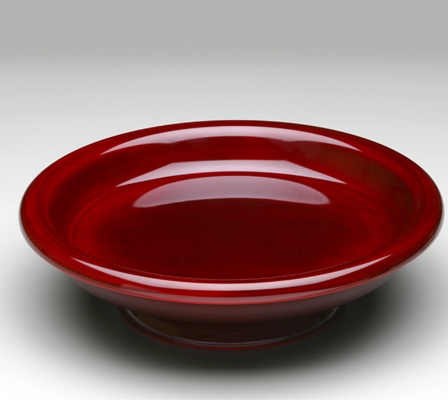 Hida Shunkei Lacquerware emerged from the fusion of the enthusiasm and skills of Hida experts who know all the qualities of wood and excellent lacquering techniques. This large, versatile bowl is made by carving the base material on a rotating wheel and by coating it with lacquer several times. You can use it to serve salad and sweets. Various applications are possible.
Item number
C-19
Price
JPY 33,000
Manufacturer
Matsuzawa Shikki Store
URL
E-mail
matsuzawasikki@white.plala.or.jp
Product Information
Material: horse-chestnut tree
Size: 33cm × 33cm × 9cm
Finish: scarlet Shunkei lacquer
Storage: wipe well and store in a box indoors

WDF006505