Single-flower vase
Why not enjoy nature by the window or on a table with this small single-flower vase made of natural wood?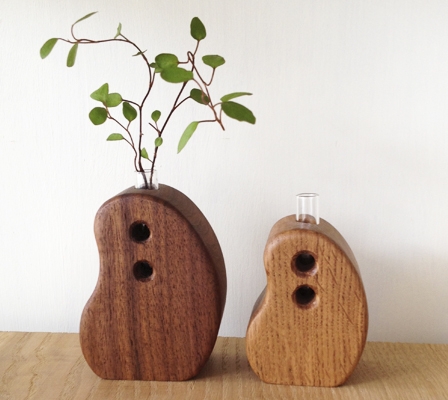 This is a pretty single-flower vase that fits in the palm of your hand. The shape resembles a fava bean. Using this item, you can add the goodness of natural wood to your daily life. It is a picturesque place to put even a simple wildflower.
Item number
BFV
Manufacturer
Mokudou Koubou, Ltd.
URL
http://www.mokudou-koubou.com/
E-mail
Product Information
Material: oak, black walnut
Size:
W 55 - 90 x T 35 - 40 x H 40 - 84 mm
Coating: oil-finish
Color: natural, dark

WDF007105