Fine Craft
We are engaged in the manufacture and wholesale of cutlery, and have continued OEM production mainly at domestic mass retailers for 20 years.
Two years ago, we launched our own brand "NiNJA"through Makuake crowdfunding.
At Makuake Crowdfunding, we received a support fund of 17 million yen from 1527 people and received the Top 20 awards at the Makuake Top Award 2020.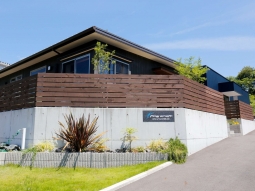 Company name
Fine Craft
Main products
①NiNJA cool kitchen ware Santoku Knife 180㎜
②NiNJA cool kitchen ware Chef's Knife 210㎜
③NiNJA cool kitchen ware petty Knife 130㎜
④NiNJA cool kitchen ware set of 3
⑤SEKI SANBONSUGI V Gold No.1 Santoku Knife 165㎜
⑥SEKI SANBONSUGI V Gold No.1 Petty Knife 135㎜
⑦SEKI SANBONSUGI All metal Santoku Knife 165㎜
⑧SEKI SANBONSUGI All metal Petty Knife 120㎜
⑨SEKI SANBONSUGI All metal Deba Knife 150㎜
Representative
Ryo Mikida
Address
110-1 Kohasama, Seki City, Gifu, 501-3926
Foundation
2002
Capital
8.31 million yen
TEL
0575-22-8585
FAX
0575-22-8518
URL
https://www.finecraft2002.co.jp
E-mail
ryo.m@finecraft2002.co.jp
Business description
Cutlery manufacturing and wholesale business
Exhibition product
CUT0177