Hirose mold ltd.
We provide various molds and insert core pin and other manufacturing products for 30 years in Gifu. Our technical skill and knowledge for manufacturing by acquiring to make various products until now can make new products. As our first step to make new, we succeeded to manufacture CFRP (carbon fiber reinforced plastic) molding and machining, and have just started to sell our first product "SHOE Leaf" (shoe horn by CFRP molding).
It is stronger and lighter than iron and useful to keep in your bag. We would like you to know characteristics of CFRP by the living ware we make.
We are going on improving and making new.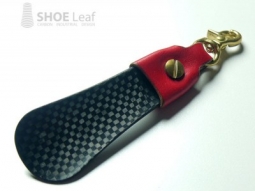 Company name
Hirose mold ltd.
Main products
CFRP Shoe horn [ SHOE Leaf ]
Representative
kiyoji hirose
Address
1469-3 inabeminamino, kamono-cho, minokamo-city
Foundation
1985
TEL
+81-574-25-0717
FAX
+81-574-25-0664
URL
http://hirose-mold.com/
E-mail
hirose-hks@lime.ocn.ne.jp
Business description
Manufacture die cast mold, insert core pin, forging die, CFRP molding/machining, etc.
Process with NC/MC milling cutter, NC discharge, NC wiring discharge, NC lathe, gun drilling, laser welding, water jet.
Exhibition product
OTH0094