KOMINO Series - ASCENTIO
Elegant interior decoration tiles with a smooth curve and glossy color. The depth in texture creates noble and magnificent atmosphere. The ASCENTIO series is perfect for decorating the interior of shops, living rooms, bedrooms, and more.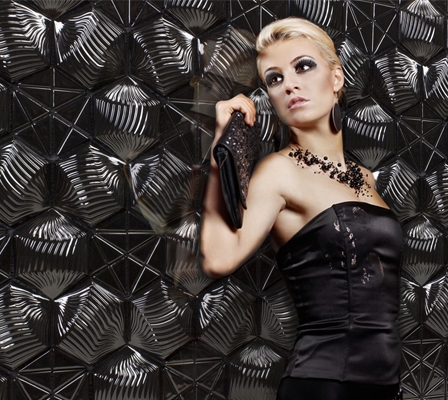 ASCENTIO won the Gold Award (the grand-prix) for "Tiles" at the JCD PRODUCT OF THE YEAR in Central Japan. This tile with a coated film structure is designed by Carozzeria Cawai Co. ASCENTIO is often likened to a door that invites you to a different, special dimension. It creates a fantastic interior atmosphere. Top quality tiles are produced from a combination of select materials and the best technologies. The "KOMINO" series is a result of the very combination of "beautiful and pleasant design," "Mino Ware traditional shiny glaze," and "our proud molding technology."
Manufacturer
Taniguchi Seitosho Co., Ltd.
TEL
+81-574-62-1313
URL
http://www.taniguchi-tiles.com/index.html
E-mail
Product Information
Glazed interior wall tile Type II (stoneware)
Type Hexagon:75 x 35mm(H)
Type Stick: 250 x 40 x 23mm(WxDxH)

Comment
Variations include a total of 12 colors.
CER007401