FUDOH Tenmoku Bowl (S)
Stylish serve bowl for salad, desserts and Japanese dishes.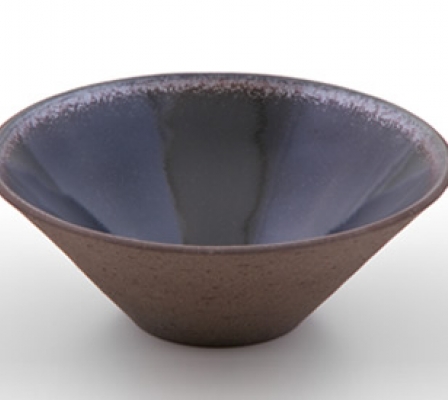 In the Kamakura era, a Zen monk studied at Mt. Tenmoku, which was a center of Chinese Zen Buddhism. He brought back the custom of drinking tea together with iron-glazed pottery. Since then the iron-glazed tea cup has been called "Tenmoku." The Fudogama Tenmoku series features a beautiful contrast of an unglazed outside and a glossy inside with an iron glaze. It is thinner and lighter than usual pottery.
Item number
T-10
Price
JPY 2,800
Manufacturer
Fudogama
TEL
+81-572-59-5228
URL
E-mail
Product Information
Dimensions: 130mm diameter, 50mm high
Material: Glazed Earthenware

Comment
Depending on the glazing and baking process, the color may appear differently. It may also cause variations in shape and thickness.
CER008507