Coffee/Tea Canister
This canister was the starting point of ZERO JAPAN and will forever be our standard.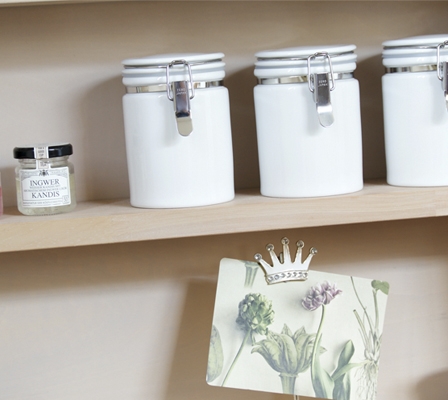 From the beginning, the basic design of this canister has hardly been changed. We regard this product as the origin of ZERO JAPAN. Having an easy-to-open/close structure, it achieves the highest level of sealing and prevents food from deteriorating due to moisture and light. Because of its practicality and functional beauty, Starbucks Corp. employed this canister at the start of its business. This product also gave us the opportunity to be chosen by Crate & Barrel, L. L. Bean, Inc., and more.
We have been keeping in touch with many users of this canister for over 20 years. In response to the customers' requests to change the seals only, we offer spare parts and accessories for all of our products.

Item number
TEA-50  TEA-100  CO-200  CO-340
Manufacturer
ZERO JAPAN INC.
TEL
+81-572-57-8889
URL
E-mail
Product Information
Material: Mino Ware, pottery, stainless steel
Size/Volume:
TEA-50 - Diameter 80 mm x H 78 mm (200 cc) for approx. 50g of green tea
TEA-100 - Diameter 80 mm x H 115 mm (350 cc) for approx. 100g of green tea
CO-200 - Diameter 105 mm x H 160 mm (800 cc) for approx. 250g of coffee beans
CO-340 – Diameter 105 mm x H 245 mm (1,420 cc) for approx. 400g of coffee beans
Color: white
- This product is packaged in a brown box.

Comment
- It is not microwave safe.
- hand wash recommended.

CER008902