Sencha
The pattern of crystals is reminiscent of blooming flowers. It is a product of chance made with clay and flame.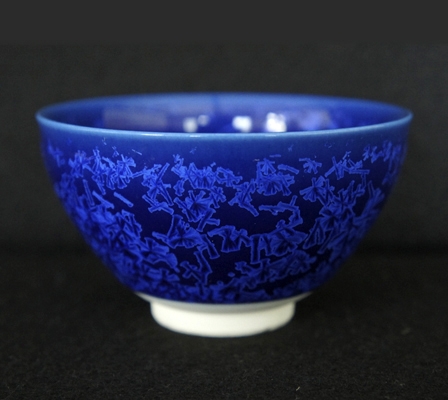 This Sencha bowl is a smaller size of the traditional Tenmoku bowl that is used in the tea ceremony. You can enjoy the taste of traditional Japanese culture when using it. It also works as a café au lait bowl.
Price
JPY 2,100/piece
Manufacturer
Jusengama
TEL
+81-572-22-0873
URL
E-mail
Product Information
Diameter 90 mm x H 52 mm
Comment
- This bowl is coated with a zinc crystalline glaze.
- Variations include 9 different colors.
- Do not put in a microwave, a dishwasher, or oven.

CER009101