ASATSUYU (Morning Dew)
Waking up as morning dew drops on the water surface and the ripples spread out… that is what we had in mind when designing this ASATSUYU series.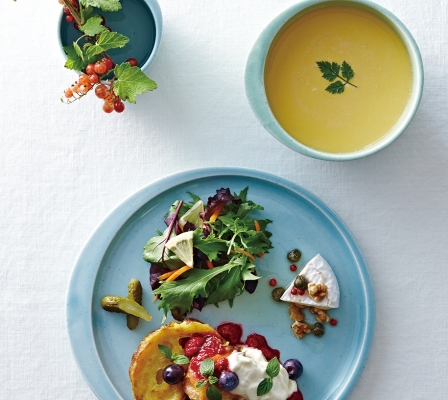 Our slightly oval plates are 21.5 cm in width and very versatile.
Bowls are perfect for serving soups.
Multi-purpose cups can be used for serving side dishes or as small flower vases.
Manufacturer
HOUSEN-GAMA
URL
http://store.shopping.yahoo.co.jp/housengama-store/
E-mail
Product Information
A-plate
Dimensions: 215 dia. x 17 high (mm)
Color: White/Light Blue

A-bowl
Dimensions: 122 dia. x 65 high (mm)
Color: White/Light Green

A-cup
Dimensions: 74 dia. x 68 high (mm)
Color: White/Light Blue

CER014001