Alphabet Petit Tile
Petite decorative alphabet tiles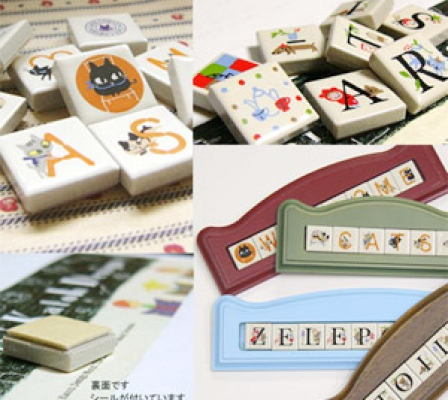 The Petit Tiles are mini sized tiles decorated with letters and illustrated designs. You can create your own name plate for your home or children's room, and they are also great as gifts.
Each tile comes with an adhesive sticker and you can easily mount it to a clean surface.
Tiles are designed by Shinzi Kato.
Manufacturer
Zelepotier
TEL
+81-572-22-3421
URL
E-mail
Product Information
Dimensions: 2.2cm × 2.2cm
Made in Japan
Designed by SHINZI KATOH
CER014301