KARAKURI
Various combinations are possible. New scissors for hairstylists.
You can create your own original scissors.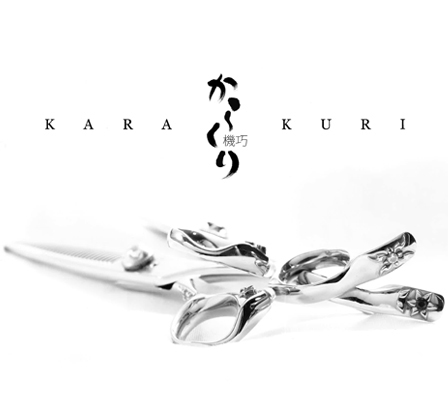 "KARAKURI" allows you to express your personality with a combination of blades and handles. You can enjoy choosing one of six different removable blades and handles. In addition, the handle can be custom-made by chasing a pattern of your choice from two different designs. It is also possible to decorate the center part of the scissors with genuine impactful stones. With these scissors, your character shines more brightly. These jewel-like, professional-use beauty scissors are loved by charismatic hairstylists in Japan and overseas.
Price
JPY 65,000 ‐ 88,000
Manufacturer
ADACHI INDUSTRY CO., Ltd.
TEL
+81-575-22-0052
URL
E-mail
Product Information
Material: Handle - stainless steel SUS630
Blade - fine-grained steel
Length: Cutting scissors - 5.0, 5.5, 5.8, 6.3 inch
Thinning scissors - 15, 25, 30 teeth
Weight: may vary depending on the size.
Color: silver
Comment
- Blade variations include 3 types of 5.5, 5.8, and 6.3 inch for cutting scissors and 3 types of 30 L (cutting ratio 20%), 25 L (cutting ratio 30%), 15 L (cutting ratio 35%) for thinning scissors. Those with other cutting ratios are also available.
- Variations of genuine stones include amethyst, peridot, London blue topaz, white topaz, Rhodolite Garnet, and citrin.
- We also offer a pair of scissors with a handle that can be set at the angle you desire in order to prevent tenosynovitis.
- For details, please contact us.

CUT007002