Tokubetsu Junmai Tobikiri
Dry Junmai that spreads throughout the body.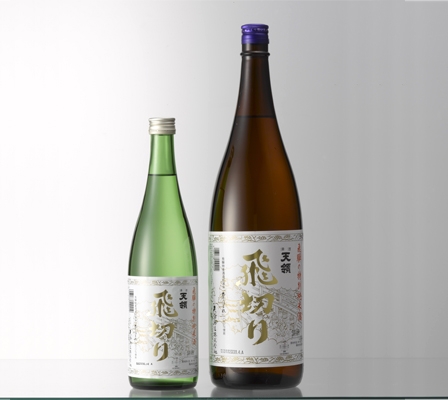 This dry pure rice sake enhances the flavor of food. The elegant aroma and taste make it a perfect match with various dishes. You can enjoy it both chilled and hot. The special pure rice sake Tobikiri won a gold prize in the category of prime warmed sake at the "Slow Food Japan Warmed Sake Competition 2013."
Item number
720ml:110201  1800ml:110200
Manufacturer
Tenryou Sake Brewing Co., Ltd.
TEL
+81-576-52-1515
URL
E-mail
Product Information
Ingredients: Hidahomare rice, rice malt made of domestically-produced rice, water
Alcohol content: 15% - less than 16%
Nihonshudo (Sake Meter Value): +4
Percentage of rice milling: 60%


FOD002101