Okuhida Karakuchi Junmai
Dry sake with SMV plus 10 for those who loves dry taste!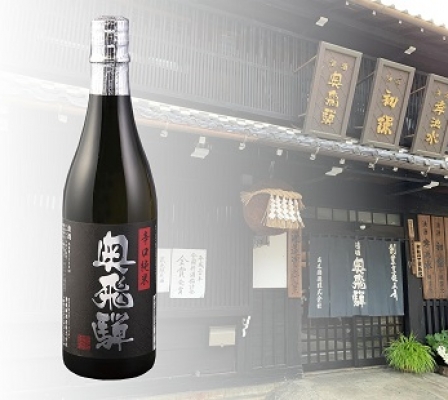 Rice and yeast used for this sake is all from Gifu prefecture.
You can enjoy the aroma of a green apple with a fresh and sharp aftertaste.
This is the driest sake in Okuhida Shuzo. Sake meter value is plus 10.
This sake goes very well with any kinds of dishes.
Recommended served cold or around 40℃.
☆Zenkoku Kanzake Contest 2020 Good price Nurukan category: GOLD prized
Price
300ml JPY420, 720ml JPY1,008, 1,800ml JPY2,050
Manufacturer
Okuhida Shuzo Co., Ltd
TEL
0576-32-2033
URL
E-mail
Product Information
Volume: 300ml, 720ml, 1,800ml
Ingredients: Rice, Rice Koji
Alcohol content: 15%
Nihonshudo (Sake Meter Value): +10
Percentage of rice milling: 60%
Taste: Dry and sharp
Comment
Gentle aroma and sharp taste matches with Japanese food and any kinds of dishes.
FOD017201