Various Washi Papers
Various kinds of paper are available by small lots.
MARUJYU pursues quality first in its products and competes with technologies in the industry.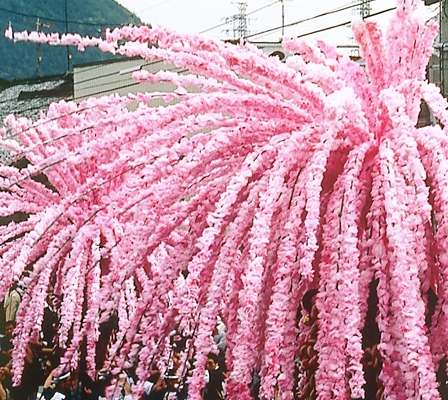 MARUJYU excels at manufacturing a wide variety of paper in small lots. By using diverse materials and applying unique manufacturing techniques, MARUJYU offers various types of paper with varying thickness, strength, printability, and colors.
In Mino City, famous for its quality Washi paper, the MINO festival is held every April. You can see a parade of flower mikoshi (miniature shrines) throughout the town. The mikoshi are decorated with strands of cherry-pink flowers made of MARUJYU papers. The sight is quite magnificent, as if the cherry blossoms were dancing with joy.

Manufacturer
MARUJYU PAPER COMPANY
TEL
+81-575-37-2329
URL
E-mail
Product Information
Approximately 60 kinds of Washi paper are available in various materials with varying thickness, color, and texture.
Comment
- MARUJYU welcomes your requests for custom-made products.
- For more information, please contact us.

JPW001801