Oil-Proof Unryu Kaishi Paper – Snowflake
A seasonal motif is printed on die-cut paper in the shape of a traditional Japanese snowflake.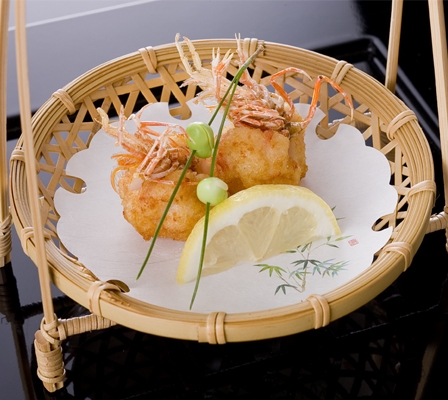 The oil-proof Unryu (flow of clouds) kaishi paper is processed by die cutting. It is perfect for serving fried foods or sweets. It can also express your hospitality. You can write messages on it, slip it between pages as a book mark, or find many other uses as well.
Manufacturer
ARTEC CO., LTD.
URL
E-mail
Product Information
Oil-proof Unryu washi paper
φ120mm

Comment
This oil-proof Unryu paper heightens luxury. It prevents plates from becoming greasy after holding fried foods over a long period of time.
JPW006601