Nail Polishing Paper
A compact, easy-to-use, and highly cost-effective nail polisher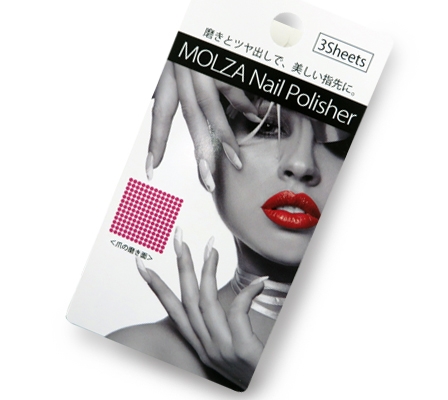 This nail polisher features polishing and waxing effects to make beautiful nails. First, rub the nail in a lateral direction with the pink side to smooth the surface. Then use the white side to polish.
Manufacturer
MOLZA CORPORATION
URL
E-mail
Product Information
Size: 60mm x 80mm
A package includes 3 sheets.
Material: vegetable oil and fat, Carnauba wax, alumina, pearl powder, pigments made in Japan

Comment
The glazing effect lasts for approximately 3 - 5 days.
JPW007503