"Sakura" - Edible Pure Gold Leaf Sprinkles
Decorate Japanese dishes with pure gold leaves to welcome your guests. It brings out the delicacy and grace of Japanese tradition.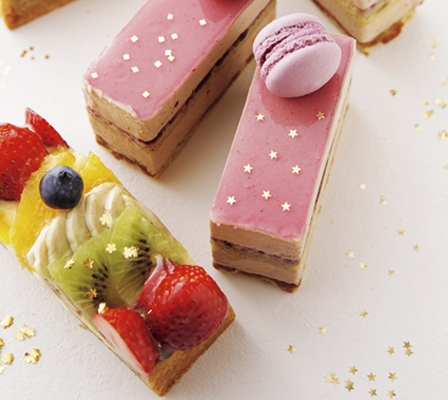 Tsukioka's pure gold leaf products are made of 99.99% pure gold. An edible film is attached to the back of thin pure gold leaf. It is easy to handle and sprinkle over dishes, sweets, drinks, etc. It creates a gorgeous and elegant appearance. These "Sakura" sprinkles pieces are in the delicate shape of cherry blossoms (4mm/piece), which are associated with an image of Japan. Enjoy decorating various sweets and dishes with gold leaves.
Item number
13030L
Price
JPY 4,000/bottle
If purchase 10 bottles, JPY 3,600/bottle

Manufacturer
TSUKIOKA FILM PHARMA Co., Ltd.
URL
E-mail
Product Information
Pure gold leaf with pullulan
Material: pullulan, gold, zein
Size: 4 mm2/leaf
Volume: 1.2 g
Color: gold
Expiration date: one year

Comment
- The manufacturing process is based on production management that is equivalent to a pharmaceutical plant.
- This product is shipped by international parcel throughout the world.

OTH007902