BAHA.S Body Soap
For skin full of moisture and beauty with the power of Maifan stone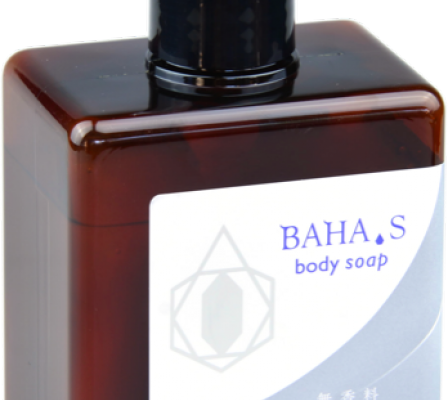 The power of bakuhan stone.
We use bakuhan stone powder that has a multitude of effects: adsorption power, elution of minerals, water quality adjustment, oxygen supply to water, and decomposition action. Such effects help rejuvenate the skin with the power of nature. Maifan stone adsorbs dirt that accumulates in the pores of the skin and removes it with bubbles. After use, it has excellent moisturizing effect and smooths the skin.
Through continued use, you can experience beautiful brightened skin by making dullness on aged skin less noticeable.
An all-rounder soap that can be used not only on the body but also as a shampoo and face wash.
Manufacturer
Minoshirakawa Bakuhanseki Corporation
TEL
+81-574-77-1176
URL
E-mail
Product Information
Contents 280 ml

Component
Water, Myristic acid, Lauric acid, glycerin, Cocamidopropyl petaine, K hydroxide, Cocamide DEA, Glycol distearate, Palmitic acid, Bakuhan stone, A-glucan oligosaccharide, Aegna oyster flower extract, Yarrow leaf extract, Glucan extract, Yarrow extract, EDTA-4NA, Methylparaben
OTH012306