nido floor light
Kakishita Woody Works pursues soothing light and reliable technologies to create stylish rooms with an attractive design.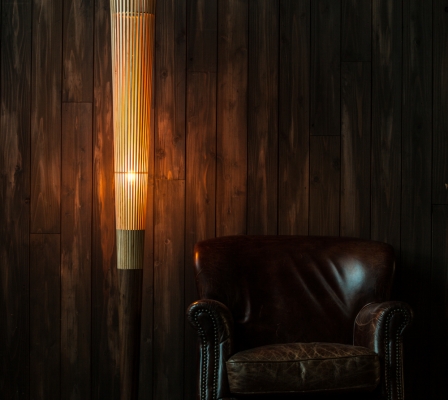 Straight lines define the nido floor light. Solid hard maple and black walnut form a two-tone color, providing a natural atmosphere. The nido light is designed to illuminate broadly by reflecting the LED light on the hard maple. It goes well with any room in either Japanese or Western styles. Even when the light is turned off, you can enjoy its beautiful shape.
Item number
S-nido/01
Manufacturer
Kakishita Woody Works. Co., Ltd.
URL
E-mail
Product Information
Material: shade-maple, base-walnut
Size: W310 x D310 x H1600 mm
Weight: 4,200g
Light bulb: LED bulb omnidirectional type (E17) 5.8W
Accessories: 3-meter cord, foot switch

WDF002301