Humming Sofa
What a graceful back! A curved line creates a beautiful and comfortable sofa.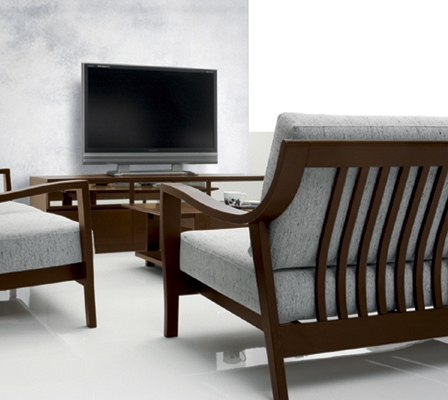 Using the original technique of "compression bentwood," wood is bent to its maximum for the armrests. The smooth lines of the armrests and the curved line of the backrest provide both comfortable seating and a beautiful silhouette. Taking the basic functions of furniture into consideration, Ibata Interior aims to express the warmth of wood through design and to help its customers create "a comfortable life."
Item number
LSO-165(3P)
Manufacturer
Ibata Interior Co., Ltd.
URL
E-mail
Product Information
Size: W 1,900 × L 825 × H 760 mm
350 mm (Seat Height) 545 mm (Armrest Height)
Material: artificial leather and cloth
oak (color: N15, FB), walnut (color: BW), cherry (color: CH)

WDF003702