Shoehorn and stand
The smart way to put on shoes and go out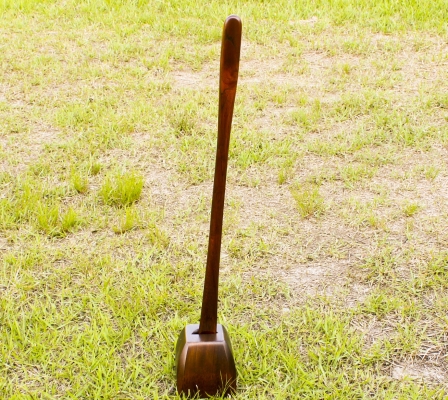 This product is a shoehorn and stand set. The handle is long enough for you to easily put on your shoes without bending over. The artistic and smart design becomes a decorative accent for the interior. The chic color tone of the wipe-lacquer-finished product matches well everywhere. It makes a perfect gift for a newly-built house.
Manufacturer
Ojikano Workshop of Wood
TEL
+81-576-27-1808
URL
http://www.ccn.aitai.ne.jp/~ojikano/
https://www.instagram.com/ojikano_woodwork/
E-mail
Product Information
Material: teak wood for the shoehorn, castor wood for the stand
Coating: wipe-lacquer
Size: W 110 × D 110 × H 700 mm

Comment
- Due to the solid wood material, the color tone and wood grain may vary.
- Some people may get a rash from the natural raw lacquer.

WDF005002