Brooch
The brooch matches the casual styles of people of all ages.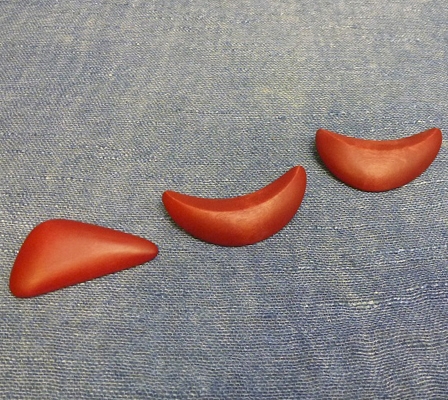 This chic red brooch is coated with red lacquer, followed by Japanese lacquer. Due to its light weight, you can clip it on a scarf or a knit sweater. The muted red color and simple design make this brooch popular among young and old alike.
Manufacturer
Ojikano Workshop of Wood
URL
http://www.seiryu.ne.jp/~ojikano/
E-mail
Product Information
Material: horse chestnut
Coating: red wipe-lacquer
Size: approx. H 30 × W 62 × T 8 mm

Comment
- Due to the solid material, the color tone and wood grain may vary.
- Some people may get a rash from the natural raw lacquer.

WDF005005