Bench (Assembly type)
Solid Wild Chestnut Bench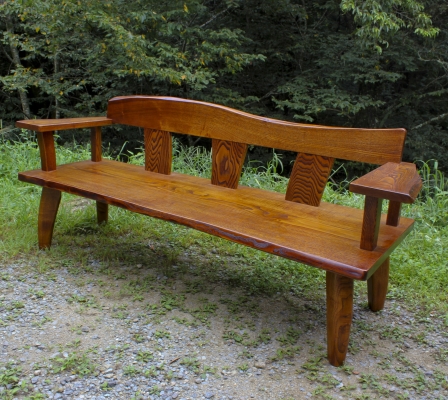 Solid Wild Chestnut Bench.
Each bench has a different appearance due to a design that emphasizes natural textures.
Because it is an assembly type, the bench can be easily set up upstairs.

Price
¥380,000~
Manufacturer
Ojikano Workshop of Wood
TEL
+81-576-27-1808
URL
http://www.ccn.aitai.ne.jp/~ojikano/
E-mail
Product Information
Material: chestnut
Coating: wipe-lacquer
Size: approx. W 1980 × D 600 × H 815 mm (seat height 400 mm)
Comment
- Due to the solid wood material, the color tone and wood grain may vary.
- Some people may get a rash from the natural raw lacquer.
WDF005009