tonono Bath Mat
Wooden bath mat with a scent of Japanese cedar and a comfortable texture.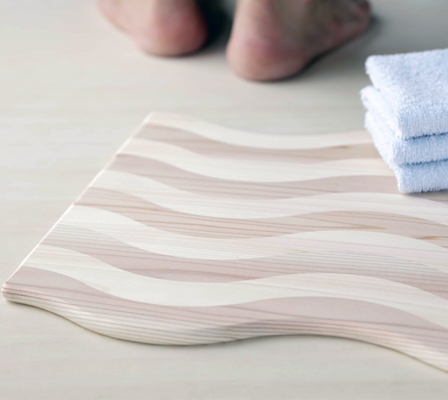 tonono Bath Mat is made of domestically-grown cedar which is excellent in absorbing water. Enjoy the soft texture and gentle fragrance of cedar wood as you step out of the bath.
Manufacturer
NAIKI MOKKOSHO Co., Ltd.
URL
E-mail
Product Information
Dimensions: L 500 × W 330 × T 10 mm
Material: Natural cedar wood
Weight: 500g
Finish: Uncoated

Comment
- After use, always dry in a shaded area away from direct sunlight.
- Do not place the bath mat on a slippery surface.

WDF006704