tonono Stool & High Stool
Simple, warp-resistant design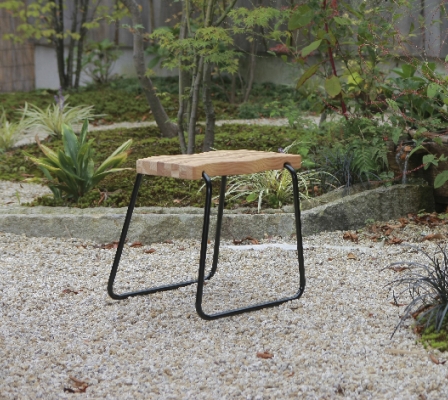 In nutrient-poor soil and the environment with intense temperature difference, trees slowly grow to be quality wood with higher annual ring density. Quality conifer trees like these from the Tono area are used for the tonono series. The use of local trees also helps protect the forests.
Iron legs are simply inserted into the seat. This simple design is made possible by our warp-resistant board. Enjoy the warmth, lightness and texture of domestically grown cedar.
Manufacturer
NAIKI MOKKOSHO Co., Ltd.
TEL
+81 573-82-4558
URL
E-mail
Product Information
Dimensions:
W 409 × D 400 × H 420 mm (Stool)
W 409 × D 400 × H 620 mm (High Stool)
Materials: Top board - natural cedar, legs - iron
Weight: 3.1kg (Stool), 4.1kg (High Stool)
Finishes: Urethane coating on the seat and legs
Comment
Do not use as a stepstool or for other unintended purposes.
WDF006705