Helper Assist Type-001HS
Bathtubs that offer security and comfort to both caregivers and receivers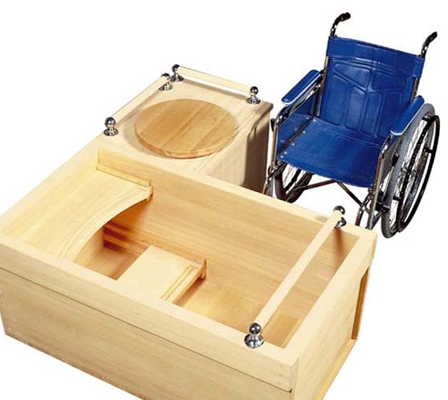 "I am a care receiver, but I want to bathe myself as much as possible. Even when I need the help of caregivers, I don't want to bother them." To answer such a request, we offer bathtubs that support care depending on the living environment. The quality of our products is ensured by our customers, including nursing homes and individual houses nationwide. In our current, aging society, the gentleness of a wooden bathtub will help create a healing atmosphere in your bathroom.
Item number
Type-001HS
Price
Kiso hinoki JPY 880,000
Aomori hiba JPY 650,000

Manufacturer
Hinoki Soken Co., Ltd.
TEL
+81-573-75-5400
URL
E-mail
Product Information
Material: Kiso hinoki, Aomori hiba
Outer diameter: 1,200 × 700 × 575 mm

Comment
We deliver all over the country. Our professionals perform installation visits on request (with a separate estimate).
* Excessive moisture and dryness may cause mold and cracks. Please contact us for further handling instructions.

WDF007302