Pure Solid Wood (Walnut)
Just only one in the world. That is the status.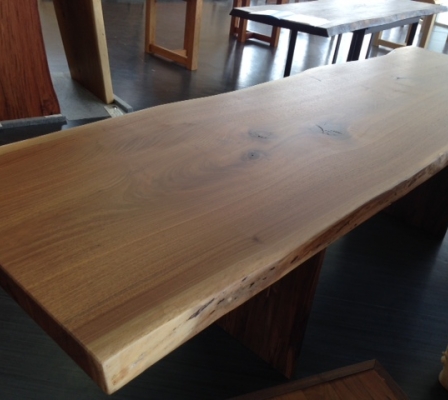 The pure solid board is just cut the raw wood. We can get a small pieces from one wood. It's because that is very rare.And each piece has original grain or shape. There is not same one, just only one in the world.
This table top "Walnut" is bery beautiful with two tone color. It is also used for the furniture and floor material.Because of the hardness and the beautiful grain it is very popular species and used for high quality furnitures from the ancient.
Item number
ymg-001
Price
table top JPY243,000
not include the shipping charge
Manufacturer
Yamagataya Industry Co., Ltd.
URL
E-mail
Product Information
Walnut
Size 2690x750x50(mm)
Comment
Pure solid wood is alive. So it may have been cracked and warped. And for the long time it may change the tastful color with your family.We are very glad you to understand that as a personality for the solid board.
WDF010401