Matsuhisa Eisuke Kamiten
Matsuhisa Eisuke Kamiten was established as a wholesaler by Eisuke Matsuhisa the 2nd in 1876, and we have been selling Mino Washi paper since then. Currently we carry handmade washi paper and machine-made washi paper, as well as socks, towels and paper threads. We have also been processing washi paper materials for medical use, vacuum bags and so on. In recent years, the demand for paper threads and paper thread products has been increasing, and we are planning to continuously develop new products.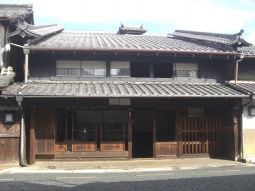 Company name
Matsuhisa Eisuke Kamiten
Main products
Handmade washi paper, machine-made washi paper, towels and socks made of Washi
Representative
Toyotarou Matsuhisa
Address
1929 Motozumi-cho Mino City, Gifu Prefecture 501-3728 JAPAN
Foundation
1941
Capital
JPY 10,000,000
TEL
+81-575-33-0007
FAX
+81-575-35-1686
URL
https://www.kumojyo.co.jp/
https://kumojyo.stores.jp/
E-mail
info@kumojyo.co.jp
Business description
Sales of handmade washi paper, machine-made washi paper and paper thread products.
Exhibition product
JPW0119