Porous block 100
YAKIMONO (Ceramic) Screen - Partitioning and Joining Spaces -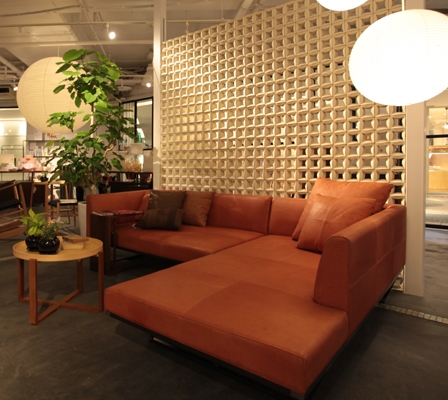 Our new tile with concave and convex detail adds depth to the space, and the beauty of light and shadow is accentuated when the tiles are stacked as screening blocks.
Item number
90W-F(白土 White Clay)
90H−F(ハニワ土 Haniwa Clay)
Price
Design and material fee: JPY 60,000/㎡ (in Japan)
Manufacturer
Kenzan Co., Inc.
URL
http://www.kenzan-yakimono.com
http://www.kenzan-yakimono.com/english
E-mail
Product Information
Material: Glazed stoneware (Class II)
Dimensions: 90 × 90×T 90 mm (approx.)
Quantity Required: 100 pieces/m2
Weight: 630g/piece (approx.)

Comment
Due to the nature of ceramics, colors may vary slightly.
CER001504