NAKASHIMA SAKE BREWING Junmai Daiginjo Kozaemon
Daiginjo with sophisticated aroma and elegant flavor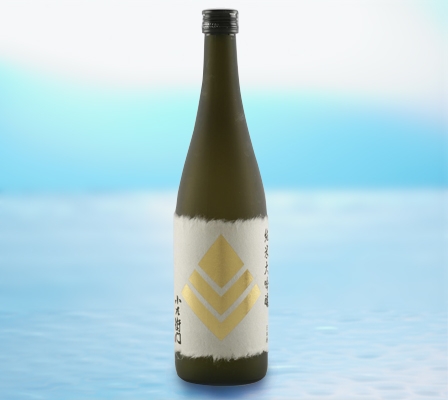 This is the greatest Kozaemon sake made by milling rice grains to 40% followed by careful brewing. In addition to the clear and delicate taste that is distinctive of Daiginjo, it is characterized by a pronounced aroma as well as moderate acidity and body. The expression "elegant" perfectly suits this sake. Special A class Yamada Nishiki is used as kojimai (rice for making the malt) and Aiyama, which is difficult to obtain, is used as kakemai (steamed rice added in the brewing process). It contains two kinds of rice in an exquisite balance. Please enjoy the sophisticated flavor of the very Junmai Daiginjo of Kozaemon! You may of course warm it or drink it at room temperature; however, it is strongly recommended to serve it chilled. This sake makes a good combination with light and simple food, such as sushi and sashimi.
Manufacturer
NAKASHIMA SAKE BREWING CO., LTD.
TEL
+81-572-68-3151
URL
E-mail
Product Information
Volume: 1800/720 mL
Materials: Rice, rice malt, and water
Alcohol content: 16.0%
Nihonshudo (Sake Meter Value): +4
Percentage of rice milling: 40%
Expiration date: When refrigerated and unopened, one year from the production date

Comment
- Drink immediately after opening (within 20 days in a refrigerator).
- Store away from direct sunlight and hot/humid condition.

FOD005402