Shirakawa Tea in two mini cans
Shirakawa Tea in a mini can with a printed Japanese motif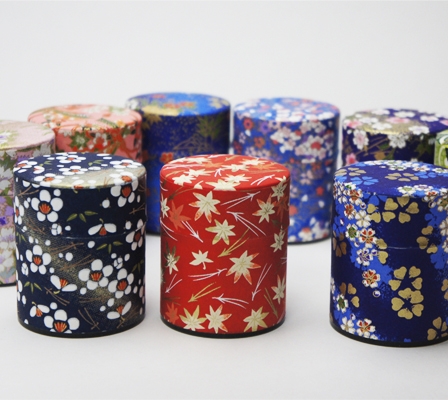 Shirakawa tea leaves are packed in a can covered with washi paper by artisans. The tea leaf can can be used as an accessory case. The tea material is derived from the "Yabukita" species that features excellent Sen-cha quality with a unique and distinct aroma as well as flavorful and elegant sweetness. By brewing with lukewarm water, the sweetness and umami are drawn out to give it a mild taste. Using hot water, on the other hand, highlights the bitterness to bring out the umami and aroma.
Item number
MN-10
Price
JPY 1,000
Manufacturer
Kikunoen Co., Ltd.
TEL
+81-574-75-2126
URL
http://www.rakuten.co.jp/kikunoen/
E-mail
Product Information
Volume: 40g (20g×2)
Material: green tea grown in Shirakawa Town, Gifu
Size: 12.0 × 7.0 × 6.0 cm
Expiration date: 12 months from the production date

Comment
- Due to assortment, the color and design cannot be specified.
- Store away from hot/humid conditions and prevent the odor from spreading to other foods
- After opening, consume as soon as possible regardless of the expiration date.

FOD005902