Daiginjo Yotsuboshi
Enjoy the rich aroma and mellow taste of Ginjo.
A dream come true for the master brewer.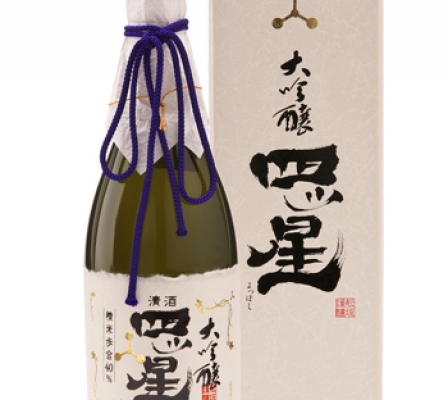 Sake made with high quality "Yamada-nishiki" sake rice, polished to 40% of its original size, and slowly fermented at low temperature for approximately 35 days.
To enjoy the depth of taste and gorgeous aroma, serving in a wine glass is recommended.
Manufacturer
Funasaka Shuzoten
TEL
+81-577-32-0016
URL
http://www.funasaka-shuzo.co.jp/
E-mail
Product Information
Volume: 720ml/1800ml
Ingredients: Domestically-grown rice, domestically-produced rice malt, and brewing alcohol
Alcohol content: 16%
Nihonshudo (Sake Meter Value): +4
Flavor: Dry, fragrant

Comment
- Serving Suggestion: Serve chilled or at room temperature
- Recommended Food Pairing: Serve with dishes that are lighter in flavor and less fragrant.
FOD013903