Junmai Daiginjyo Syoryunomai 720ml
A special sake brewed with "Isehikari" of Ise, known as the miracle rice.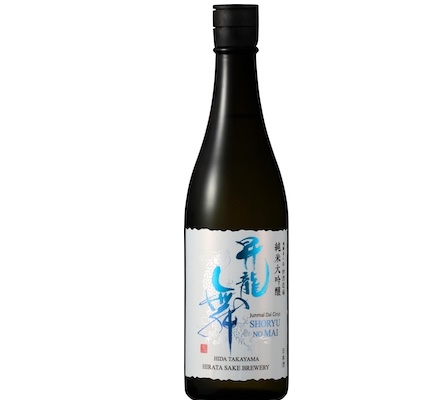 In 1989, two large typhoons hit Jingu Shinden in Ise, and while all of the rice crop were damaged, two rice plants were still standing. This miracle rice was named "Isehikari" and continues to be grown to this day. This is a special sake made entirely from Isehikari and generously polished it to 30%. The taste of the rice is exquisite, and works very well as a pairing sake, which is rarer for its polish rate.
Manufacturer
HIRATA SAKE BREWERY Co., Ltd.
TEL
+81-577-32-0352
URL
E-mail
Product Information
Ingredient name: Rice (domestic), Jiuqu (domestic rice)
Sake rice: 100% Isehikari
Rice polishing rate: 30%
Alcohol content: 16%
Sake meter value: +1.5
Acidity level: 1.3
Comment
Japanese Sake Sommelier Comments:
A refreshing mineral feeling.
Taste of Melon and yellow apple.
The acid is calm and with a clean finish.
Dry taste. Slender body.
A sake to drink with food.
FOD017103