Honjyozou HIDANOHANA 720ml
Recommended served warm!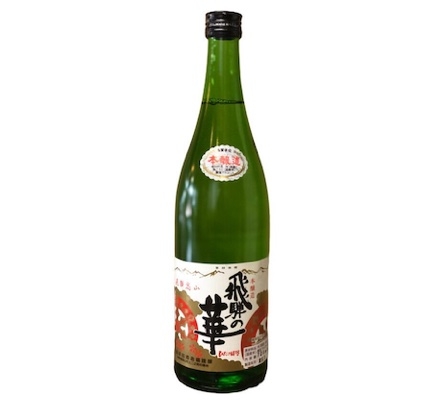 Brewed with Gifu prefecture's representative sake rice "Hidahomare", this is a light and dry sake that allows you to enjoy the original taste of rice.
Can be enjoyed cold as well.
The name "Hida no Hana" ("Hida's flower") is named after the beautiful cherry blossoms that bloom during the Takayama Festival.
Takayama Festival is said to be one of the three major Hikiyama Festivals in Japan, where gorgeous floats are hauled through the town during spring.
Manufacturer
HIRATA SAKE BREWERY Co., Ltd.
TEL
+81-577-32-0352
URL
E-mail
Product Information
IWC Recommended Stock Certification
■ Contents: 720ml
■ Ingredients: Rice (domestic), Rice Jiuqu (domestic rice)
■ Sake rice: Hidahomare 100%
■ Alcohol content: 15.5%
■ Rice polishing rate: 70%
■ Sake Meter Value (SMV): +5 (dry)
FOD017109