Water Fan
Exquisite water fan made of natural materials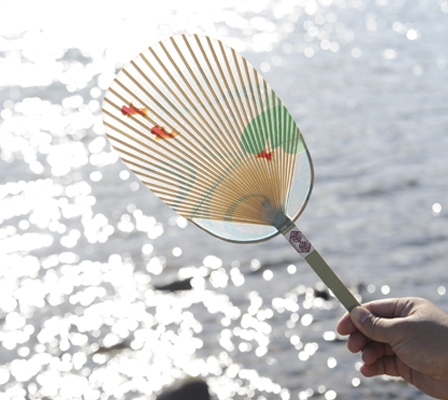 Ieda paper-craft's original water fan is totally handmade. The company is dedicated to handmade Mino Paper (Ganpishi) using 100% natural materials. The water fan is created by applying extremely thin Ganpishi paper to a bamboo framework and coating it with a special lacquer.

The name "Water Fan" comes from the transparent appearance and from the fact that in the past, people cooled off by dipping the fan in water to generate vaporization heat. It is also said that the fan is named after its appearance, which is suggestive of transparent water. In either case, this water fan is a gift made of handmade Mino Paper, rich bamboo, and the traditional river culture in Gifu, such as ancient cormorant fishing in the Nagaragawa River.

Price
Oval - JPY 7,000 - 22,620 Round - JPY 4,000
Manufacturer
Ieda paper-craft, Inc.
TEL
+81-58-262-0520
URL
E-mail
Product Information
Material: Mino Paper (Ganpishi, Nasu Kozo Rakusuishi), bamboo, natural lacquer
Small oval: 345mm × 174mm, 20g
Small round: 120mm × 235mm, 10g
Variations: small oval 41 types, small round 7 types

JPW000604