Fake Food
The power of expression to make a fake food look more real than real food !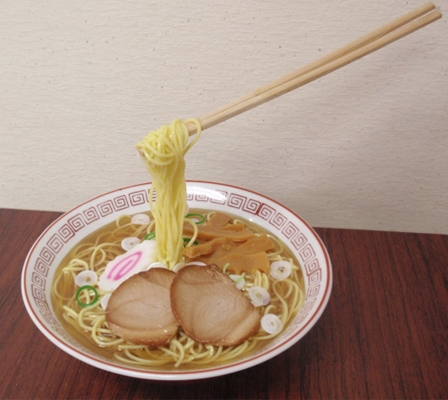 Fake food is an imitation food model that is often displayed outside or inside a restaurant. A flexible and corrosion-proof substance is used as a main material, which helps give a precise expression of visual details. Sample Kobo is now trying to step into an artistic field by shifting the material from the conventional wax to vinyl resin and silicone rubber. You will see our fake food product as "more real than real food."
Manufacturer
Sample Kobo Ltd.
TEL
+81-575‐67‐1870
URL
E-mail
Product Information
Comment
- It is not edible.
- All products are made to order.

OTH001101