KOTOHA with yuica - Scent of Kuromoji Shampoo, Conditioner, and Body Soap for Damaged Hair and Dry Skin
More than organic. Feel the healing power of a forest bath with every use.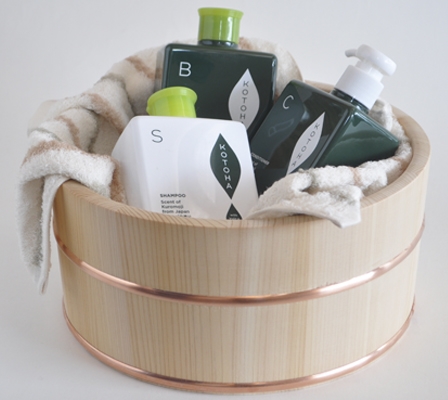 Vital essential oil is extracted from plants that grow in a harsh environment. For the "KOTOHA with yuica" series, we used our essential oil "yuica" extracted from forest trees in the natural environment. The energy of the intrinsic forest is stronger than that of organic plants. The fresh and deep aroma of Kuromoji (spice bush) is mainly derived from linalool. It features sedative and immunity-reinforcing action in addition to the moistening and repairing effects. The plant-based element, perisea, is blended, increasing the repairing power and facilitating damage recovery.
Manufacturer
Sei-Plus Co., ltd.
TEL
+81-577-68-3088
URL
E-mail
Product Information
Body soap 300mL
Hair conditioner 300mL
Hair shampoo 300mL

Comment
No silicon, paraben, artificial perfume, chemical alcohol/mineral oil-derived components, or animal-derived materials are used.
OTH004503