Carbon Fiber Shoehorn "SHOE leaf ~MIZUKI~"
World's lightest and most durable shoehorn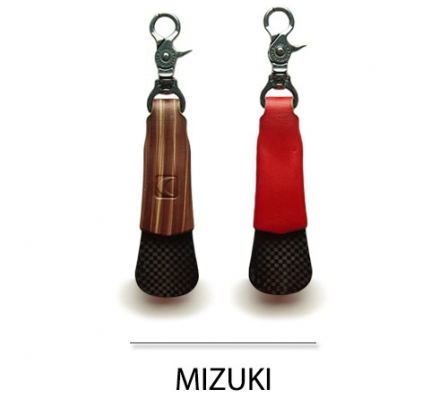 SHOE leaf is a light-weight durable shoehorn made of thermosetting CFRP (carbon-fiber reinforced plastic). Surface of shoehorn is covered with cross woven carbon fiber and cured under heat, and leather handgrip is added for portability.
Price
JPY 16,300
Manufacturer
Hirose mold ltd.
TEL
+81-574-25-0717
URL
E-mail
Product Information
- Shoehorn Body: CFRP (carbon-fiber reinforced plastic)
- Handgrip: Leather and Brass
- Dimensions: 35mm wide ×160mm ~ 180mm high
- Carbon Thickness: 1.2mm ~ 2.3mm
- Weight: 35g
- Available Handgrip Colors: Dark Brown Woodgrain (left) and Red (right)
Comment
We have developed these shoehorns made with light-weight, durable carbon fiber.
These easy-to-carry shoehorns are not only practical but also fashionable.
OTH009401