Chigonoiwa Daiginjo 720ml
Chigonoiwa's major brand with clear taste and refreshing texture.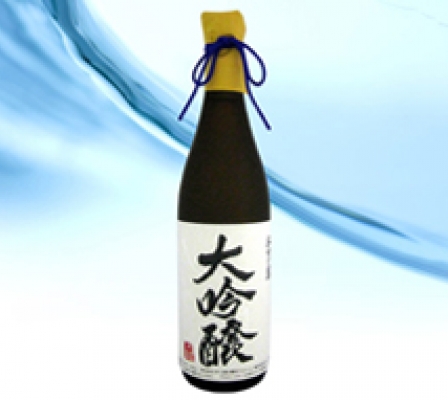 This sake is brewed with a Gifu product, "Hidahomare rice," which is suited to brewing sake. For this Daiginjo, Chigonoiwa used the super-soft water of the Mt. Mikuni subsoil flow, pumped from 45m below the ground of the brewery. The water is suitable for brewing fine sake due to its lower iron and manganese content, which may otherwise deteriorate the sake quality. By virtue of this super-soft water, this Daiginjo has a clear taste and a refreshing texture. In addition, the carefully prepared rice malt helps bring out its crispness. The select raw materials, skilled brewing techniques, and climate are perfectly combined to produce this sake featuring fruity flavors and a clear taste. Please enjoy this Daiginjo where the secrets of Chigonoiwa's sake brewing are revealed.
Manufacturer
CHIGONOIWA Sake Brewery CO., LTD.
TEL
+81-572-59-8014
URL
E-mail
Product Information
Volume: 720 mL
Materials:Water, domestically-produced rice, domestically-produced rice malt, brewing alcohol
Alcohol content: 16.8%
Nihonshudo (Sake Meter Value): +6
Percentage of rice milling: 50%
Taste: Clear and dry
Expiry: 6 months based on the company standard (Japanese sake does not usually have an expiration date)

Comment
- Store away from direct sunlight and hot/humid conditions.
FOD001201