Pure Rice Sake Usuzumizakura 720mL
Deep, generous taste reminds us of a Gifu precious "Usuzumizakura" cherry tree.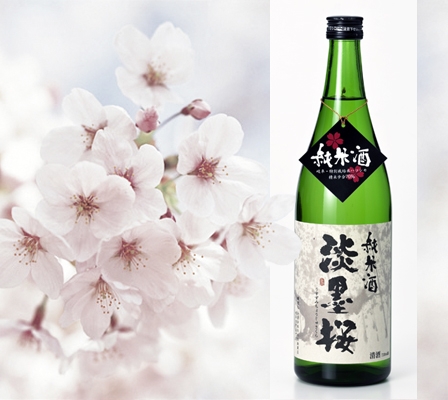 This pure rice sake is made of a rare rice species of "Hatsushimo," which is one of our local signature products and called the "rice of dreams." Hatsushimo rice is tasty and sticky when cooked, which contributes to bringing out the umami of this sake. When warmed, the taste becomes softer and deeper. Gifu Prefecture does not face the sea; instead, it is blessed with food from the mountains and fish from clean rivers. Usuzumizakura is a pure rice sake that perfectly matches these gifts from nature. Enjoy it with grilled ayu (sweetfish), stewed fish in sugar and soy sauce, tempura of edible wild plants, foods seasoned with red bean paste and more.
Price
JPY 1,100
Manufacturer
SHIRAKI TSUNESUKE Co., LTD
URL
http://www.daruma-masamune.co.jp
E-mail
Product Information
Volume: 720 mL
Ingredients: rice (domestically produced), rice malt (100% Hatsushimo produced in Gifu), water
Alcohol content: 15%

Comment
- You can enjoy the variations in its taste at room temperature, cooled, and warmed. At room temperature, the original taste stands out. Cooled sake is refreshing and perfect for drinking in summer. Warmed sake tastes milder. The umami makes you feel like eating steamed rice.
- Store away from direct sunlight, and hot/humid conditions.

FOD006001