Yuzu Liquor made of Aged Sake 500 mL
Japanese liquor brewed with yuzu citron.
It tastes fresh, but has body.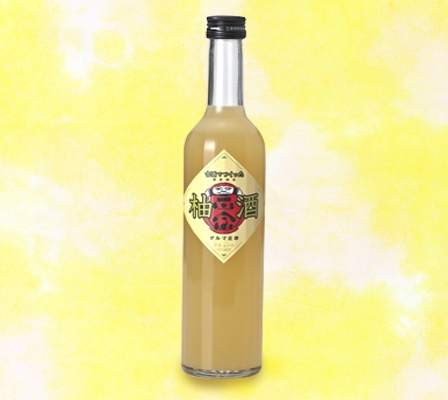 8-year aged sake and newly-brewed material sake are blended. Granulated sugar and yuzu juice produced in Kaminoho, Seki City are added to the mixture. We capitalize on the fragrance and flavor of yuzu; however, the mildness of aged sake overrides the citrus-specific, strong flavor, resulting in this matured yuzu liquor. The color is a soft yuzu yellow. The taste is slightly rich due to the mixture of aged sakes. When poured into a glass, the fresh yuzu aroma spreads. We recommend that you to drink it on the rocks.
Price
JPY 1,300
Manufacturer
SHIRAKI TSUNESUKE Co., LTD
URL
http://www.daruma-masamune.co.jp
E-mail
Product Information
Volume: 500 mL
Ingredients: Refined sake, yuzu juice, granulated sugar
Alcohol content: 11%

Comment
- It is desirable to drink it at room temperature, cooled, or on the rocks rather than lukewarm. We especially recommend it on the rocks.
- It is shelf stable.
- Store in a cool and dark place after opening. Once opened, please consume as soon as possible.

FOD006004