Sake for Ice Cream 120 mL
Ultimate mildness derived from the long passage of time.
It has been well received in the home of gelato, Italy.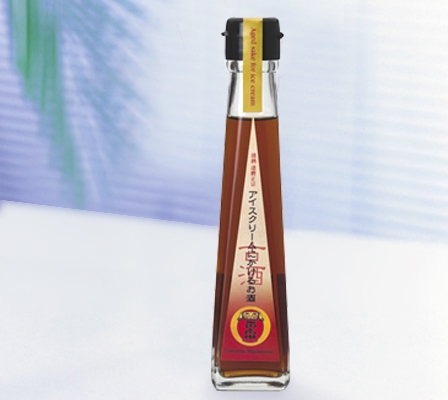 This sweet sake is called "Kijoshu," which is specially brewed with sake instead of water. From our 113 varieties of aged sake, those that match well with ice cream are selected. After repeated trial and error in tasting, we finally achieved this sake. The sweet and deep taste enhances the flavor of vanilla. It turns ordinary ice cream into a premium dessert. It also goes well with cheesecake and puddings. We recommend this sake as a souvenir or as a surprise addition to a party at home.
Price
JPY 1,200
Manufacturer
SHIRAKI TSUNESUKE Co., LTD
TEL
+81-58-229-1008
URL
http://www.daruma-masamune.co.jp
E-mail
Product Information
Volume: 120 mL
Ingredients: rice, rice malt (material rice is 100% domestically produced), refined sake
Alcohol content: 17%

Comment
- There are some variations available, such ones with nuts and coffee-flavored ones. Feel free to try them all. You can also drink this sake on its own.
- It is shelf stable.
- Store in a cool and dark place after opening. Once opened, please consume as soon as possible.

FOD006005