Sansho Japanese Pepper Powder
Our classic, best-selling Sansho pepper powder has been produced since the founding of our company, made through our special manufacturing method.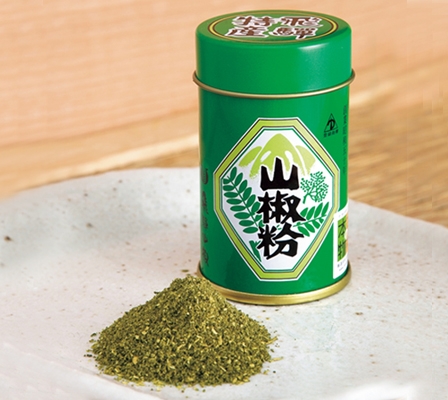 Made 100% from the Hida Sansho pepper.
Hida Sansho pepper is characterized by its fruity fragrance and pungent aftertaste.
It is used for a variety of foods from eel, stake, pizza, cheese, Yakitori (grilled chicken), as well as Chinese and Italian cuisine. The flavor matches well with many kinds of dishes and has already been gaining attention in Europe as a Japanese herb.
It has recently been reported that Sansho pepper serves to burn neutral lipids. It has also become widely used in home cooking.
Manufacturer
HIDA-SANSHO
TEL
+81-578-89-2412
URL
E-mail
Product Information
Volume: 8g
Ingredient: Japanese pepper produced in the Hida region
Expiration date: 6 months

FOD008301