Dried Ayu
Dried Fish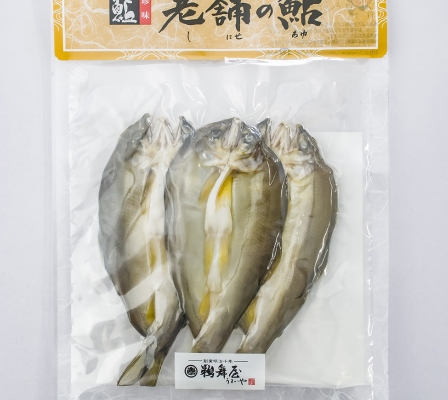 Young and fresh Ayu fish is cut and opened, seasoned with salt and dried overnight. The whole fish rich in calcium can be eaten, making it a great nutritional source for the elderly and kids.
The Ayu is known to be a fish with rich aroma; a light broil will make the fish more aromatic.
The fish can also be enjoyed fried and as a Tempura.
Commercial orders are possible on request.
Price
1,000 JPY (Individual package) 3 pieces
63,164 JPY (For commercial use) 252 pieces
Manufacturer
UMAIYA Co.,LTD.
URL
E-mail
Product Information
Individual package size  280×200×12(mm)
weight 88g
For commercial use size 366×366×451(mm)
weight 8.7kg

FOD011704