Junmai Daiginjyo HIRO 720ml
A sake that easily matches with dishes and made entirely in Gifu.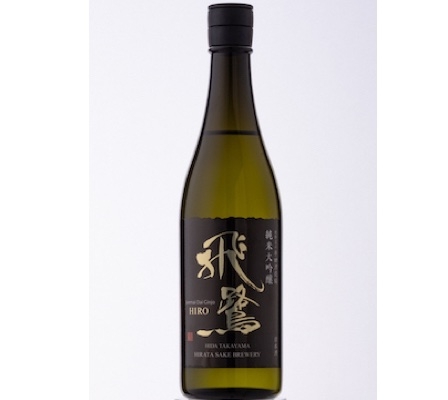 Gifu's rice sake "Hidahomare" is polished to 50%. While this sake is a Junmai Daiginjo with a mellow aroma, it is characterized by its sweet and sour flavors that spread softly in your mouth the moment you take a sip. It is a sake that you can drink forever with your meal, and the more you drink it, the more delicious it becomes. It is perfect for lightly seasoned dishes, mild cheeses, etc.
Item number
H-HJDG001
Manufacturer
HIRATA SAKE BREWERY Co., Ltd.
TEL
+81-577-32-0352
URL
E-mail
Product Information
● Best enjoyed cold to at room temperature.
● Raw rice: 100% Hidahomare
● Rice polishing rate: 60%
● Alcohol content: 16 %
Comment
Japanese Sake Sommelier Comments:
Plump with sweetness White flowers like honeysuckle, milky, gorgeous.
When you put it in your mouth, a full and gorgeous, sweetness spreads, and the acid tightens according to the taste and the latter half.
FOD017101